Who Is Manfield Group USA?
We are national healthcare recruiting consultants and NOT a staffing agency. Our dental recruiters provide consulting and career placement options for our clients offering permanent, long term dental jobs.
For our dental management specialists, dentists and dental professionals who are seeking great jobs in dentistry, we have the experience, reputation and connections needed.
Unlike most healthcare recruiters, we are CLIENT-DRIVEN and focused on finding the right Dentist and/or Specialist for you and your organization. Our strong referral base of dentists provides a consistent new pool of candidates seeking permanent dental careers.
Our billing and consulting and management services offer different levels of involvement tailored to increase revenue, collections and goal attainment for dental practices.
Over 40 years Dental recruitment and industry expertise
Highly-trained Dental recruiters
Members of two national coalitions attracting top talent to our extensive network of dental candidates
Dental Practice Management
Dental Billing Services
Healthcare recruiting packages for multi-location practices for ALL your recruiting needs
National advertising and marketing
Online employer and candidate registration
Candidate guarantees
Our personal commitment to your success
Breaking News

A filling is one of the most common procedures carried out by dentists. But just the thought of anesthetic injections followed by the sound of the drill is enough to send shivers down the spine of many people. But a new technology developed by British scientists could dramatically reduce the need for unpleasant dental drilling. […]
read more
Latest News
Other News

Check out these foods that do double duty by naturally cleaning and whitening teeth: StrawberriesThis ruby red fruit contains malic acid, an enzyme and natural astringent that helps remove surface stains from tooth enamel.  Strawberries are a healthy snack, of course, but for more tooth-whitening power try adding some mashed berries to your toothbrush before […]
read more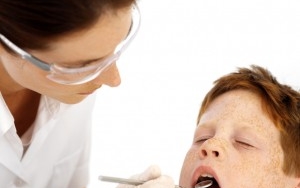 Dental Consultants have gotten a bad rap! And some, rightfully so.  Many programs are structured the same way for each office and cost you thousands of dollars.  We're here to tell you ONE SIZE DOES NOT FIT ALL.  We do not offer CONSULTING.  We offer Practice Management that takes a more hands on approach […]
read more
Services
ARE YOUR DENTAL OFFICE COLLECTIONS LESS THAN WHAT YOU'RE PRODUCING?
If your dental office collections rate is less than what you're producing, you've got uncollected money that is in the hands of your insurance companies and your patients.
Where do Dentists and Physicians go to look for a job? Dental job boards? Medical job boards? Healthcare Recruiters? DragonZoom™ is the newest way to "search" for a dental job and advance your career! Have dental employers and medical employers find YOU! Dental practices and medical practices across the nation are searching for.